Let Us Manage Your Social Media
Do run a local small business? If so you probably realize that gaining new customers is hard.
Managing your social media is the main key to making your business successful, however it is hard to find the time reply to Facebook, Instagram & Twitter messages let alone post ads and keep your content fresh.
Let Us Help
We take on a limited number of customers a month and manage their social media accounts. This includes;
Answering Service

From 9 – 5, while you are running your business, we will answer any inquiries that come in on your social media accounts.  
Social Media Posting

We will post two unique messages a day to any/all of your social media accounts. All you have to do is supply us with a list of message to go out in a particular week, and we will take care of the rest.
Advert Posting

We will post two adverts a day in several local Buy/Sell groups, allowing your business to be seen more often.
This is our basic service, we can tailor a package to suit your business personally.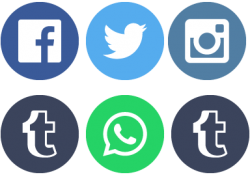 We take the time to learn about your business, so that we can answer your customer inquiries with accurate information. Even if we just take a message, your customers will feel valued, by you.
We only have space for a limited number of local businesses, so please don't be upset if we can not fit you in right away.
Only
£30 per month or £300 per year (saving £60)